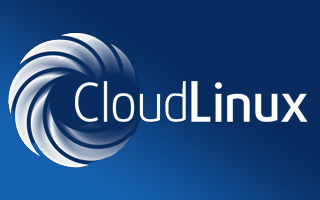 CloudLinux

Stability and performance. As a CloudLinux certified partner we run CloudLinux on all of our shared and reseller servers. What this means is a lightweight fast environment with improved stability, density and security isolating accounts from others on the server. This allows for high resource allocation without affecting overall performance while protecting accounts from other customer content which may have been compromised due to out-dated scripts with security holes. With Litespeed, nginx and opcaching integrated alongside CloudLinux websites load lightning fast. With HardenedPHP PHP versions are quickly patched before official fixes providing additional security to your website. You also have the flexibility to change PHP versions in just a couple of clicks in your hosting control panel.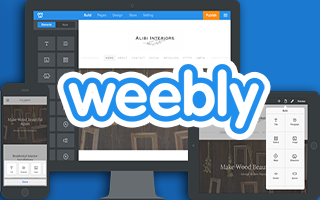 Weebly Sitebuilder
Ultra is an early certified partner with Weebly and has been helping pave the way with easy to build websites with Weebly's excellent sitebuilder. Weebly allows for quick and easy drag and drop ability right from your web browser with photos, galleries, slide shows, contact forms and more. Weebly gives the abilty to create a professional looking website which is cell phone and pda friendly to all consumers. With 50% of the of the web now being people who surf via their phones and tablets it is more important than ever that your website adapts, is responsive and friendly with those platforms. With it's easy and affordable interface and Ultra Web Hosting, no longer do you have to spending thousands of dollars on a great looking website, you can build one in less than an hour.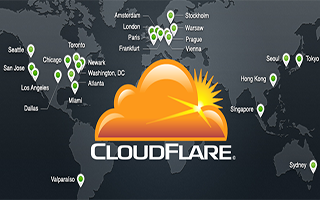 CloudFlare

As a optimized hosting partner Ultra Web Hosting provides easy integration of CloudFlare free to clients. CloudFlare can speed up your website, provide additional security and increase uptime. Once your website is a part of the CloudFlare community, its web traffic is routed through their intelligent global network and content is automatically optimize for the delivery of your web pages so your visitors get the fastest page load times and best performance. CloudFlare also blocks threats and limits abusive bots and crawlers from wasting your bandwidth and server resources. The result: CloudFlare-powered websites see a significant improvement in performance and a decrease in spam and other attacks.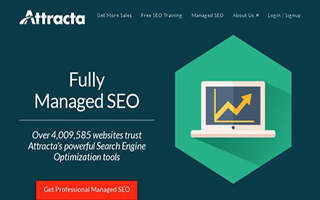 Marketing Tools

With every new account Ultra provides an advertising credit for Google, Bing, information on ranking in search engines and with our partnership with Attracta you can start an SEO or marketing project immediately at a discounted rate. With over 3 million websites using Attraca SEO services, they are by far the world's largest Search Engine Optimization (SEO) service. Their award-winning SEO services have helped thousands of small businesses improve their search engine ranking and drive more traffic to their sites.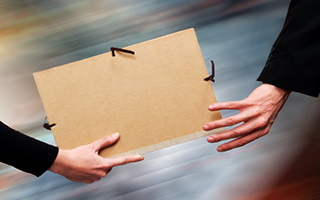 Easy Transfer

With any order of one year or greater Ultra will transfer most websites to our service for free. Ultra can also transfer most domain registrations which allows you to manage all of your services through one easy to use interface. To transfer your website to Ultra for free, after your order, submit a support ticket and include your previous hosting providers account information and one of our migration specialists will start transferring your website over and configure it to perform optimally on our hosting platform or you may of course transfer your content yourself through FTP or our hosting control panel interface.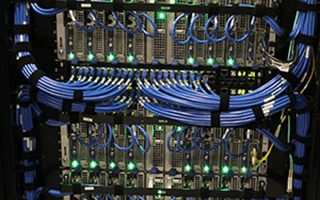 Powerful Servers

Ultra's rack servers have Xeon processors, up to 64GBs of RAM, dual redundant power feeds and disk arrays while sitting on a laser fast backbone powered by Cisco Networks. Unlike most hosting providers, Ultra's servers are all in-house and agents are stationed on site at the datacenter. What this means to you is if a server ever goes down for hardware reasons it can be swapped out on the fly without waiting for a 3rd party and their queue to take place. Ultra was the first to build out our servers specifically for large terabyte arrays and large websites. When we say unlimited space, we mean it, the limiting factor is processor and memory usage.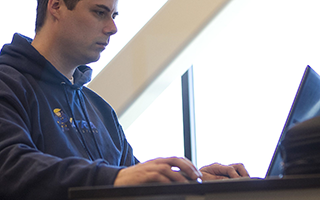 On-site Support

Ultra runs a stable environment with very little to no downtime. Ultra's office is on-site at its' data center allowing for quicker response times to website and server related issues. Web hosting since 2002, Ultra agents have the knowledge and expertise to quickly tackle almost any issue. With tens of thousands of clients Ultra has seen quite a bit over the years and knows how to get things right. "We are webmasters just like you and hosting is what we do and love." Ultra has watched the growth of many technologies from Perl scripts to Ruby to HTML5 and SVG usage. With hundreds of wonderful testimonials from clients and many awards from experts in the hosting industry there is no reason not to try out Ultra.