Make Your Website Green with Ultra Today Stand Out with Fast Full-Featured Environmentally Friendly Hosting!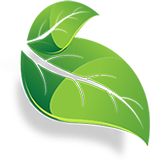 Green energy comes from natural sources such as water, sunlight, plants, rain and geothermal heat. These resources are naturally restored and have a smaller impact on the environment. Renewable energy also results in improved public health and the quality of environment, creating for better living. Generating electricity from the renewable resources rather than with fossil fuels has many benefits. With the air and pollutants emitted by coal it creates all kinds of various health problems and diseases as well. Each source of renewable energy has some positive effect on the climate and on the people. The earth needs to be protected for the following generations with clean sources of energy as compared to traditional technologies. Hydropower allows for a self-sufficient system rather than relying on other forms of polluting power.

Green web hosting is the use of green energy which involves green technologies to reduce the impact on environment. Eco-friendly hosting includes the day-to-day activities which directly involves the usage of energy saving appliances. Our data center is surrounded by trees and grass to help influence the environment.

With Ultra Web Hosting you have the power of Seattle hydro-electricity. Seattle has a long history of using green energy and is known as the US's greenest electric utility. Did you know In 2015 hydropower generated 16.6% of the worlds total electricity and 70% of all renewable electricity?!. Since water is about eight-hundred times denser than air, even a slow flowing stream of water, or moderate sea swell, can yield considerable amounts of energy.Learn more about Seattle green power and it's low impact on the environment.


| | |
| --- | --- |
| Over 90% clean energy (Seattle City Light). | Download the Seattle City Light 2014 Environment Report. |
Are you an Ultra client and want to show off your green spirit? Get your green badge below!
Promoting your green site enhances customer appeal and helps build trust and authority. Our energy use in our offices and data centers is now using
90% hydroelectric power
. It's clean, efficient, and low cost. The servers hosting your website and email here at Ultra are eco-friendly, which makes your website eligible for our green certification.
Get started with our free green badges and green-Certify your website today!
Green Hosting Badges